Contact Us Today
Get connected with our highly trained staff who can help guide you through your important jewelry decisions.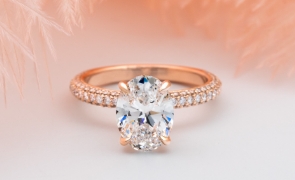 J.M. Edwards Jewelry
J.M. Edwards Jewelry is conveniently located in the center of the Raleigh, Durham, and Chapel Hill area in Cary at the corner of Kildaire Farm Rd and Executive Circle. We invite you to visit our unrivaled showroom Monday through Saturday, 10 o'clock a.m. until 5:30 p.m.
Our Showroom
1137 Kildaire Farm Rd Cary, NC 27511
Phone
(919) 460-1048
Fax
(919) 481-2296
Email
info@jmedwardsjewelry.com
Our Products
Rolex
Experience Rolex with J.M Edwards Fine Jewelry. Based on detail, weight and comfort, we'll guide you through a range of options to find the perfect fit for you.
Engagement
Consult a ring expert to browse our wide array of engagement rings. Learn more about our diamond guide, or peruse our range of men and women's wedding bands.
Jewelry
Let us help you find the perfect piece of jewelry for every occasion. We offer a refined selection of gemstones and materials.
Custom
Make an appointment with our expert jewelry designers to create a piece that speaks uniquely to you.